Sygic Navigation and Maps Version 15.2.2 (May 2015 Build) Full Premium - Cracked for Honda Civic 9th Gen Android Uint.
(Sygic GPS Navigation v15.2.2 + Base Files + HUD + Maps + Blackbox Full)

1. General Introduction about Sygic Navigation:
Sygic
is a
slovak
brand of
automotive navigation systems
for mobile phones
and navigation units
.
Sygic develops and sells turn-by-turn voice guided GPS navigation for a wide range of such mobile devices. Sygic delivers its GPS software worldwide in more than 30 languages, including
Chinese
,
Arabic
,
Persian
,
Malay
,
Greek
,
Russian
and European
languages
, working together with map providers (Tom Tom Tele Atlas) to support maps for all regions.

Sygic cooperates strongly with leading PND and phone manufacturers worldwide to bring the latest technology to the market. Sygic supports major OSes: Microsoft Windows phone, iOS, Symbian, Android, Samsung Bada and its applications have been approved on more than 200 devices.
Sygic's claims that its major advantages are the following features:
i. intuitive user interface
ii. fast rendering and route calculation
iii. low demand on processors and memory
iv. automatic screen resolution adaptation
v. smart recognition
vi. self-setting to keyboard or touch screen operation
vii. multi-platform engine
All this to make the application start quickly and run smoothly on any device along with offline maps, POI's etc.
2. Objective:
As most of PW members might already know about my previous thread regarding the buggy unit that was initially shipped with Honda Civic 9th Gen, and how I managed to got it replaced with the all new 2nd generation Andriod based system. The complete review and PW members experience can be accessed at

33

https://www.pakwheels.com/forums/civic/253608-honda-civic-new-2nd-gen-navigation-android-based-system

33

.
Although the unit is builtin/pre-installed with tracking world (TW) navigation, but keeping in view the popularity, smoothness, ease of use and especially Sygic's capability to be used as an independent offline system, I had to look for a workaround to get it working with the new 2nd generation android unit in Honda Civic 9th Gen.
After a lot of hit and trial, I can now confidently report that Sygic Version 15.2.2, which was released in May 2015 and has the all new interface and a lot of options including sound/voice guidance, now runs on the Honda Civic Android Unit.
WARNING:

Before proceeding further, please note that Sygic has not updated the map of Pakistan since

Feb 2011 (02.2011)

. Someone tried to contact with the official rep of Sygic and got the confirmation that Feb 2011 are the latest maps available for Pakistan and moreover, Sygic does not have future plans for updating the Pakistan Map as yet. There is a screen shot of the whole correspondence that I can post if anyone wants to clarify.
3. Installation Requirements:
Please make sure that you have the following at-hand before attempting the install procedure.

i. Micro SD Card (at least 2 Gb). It can also be done via a USB, though I haven't tried that.

ii. Honda Civic new 2nd Generation Android System.

iii. Installation file - 212 MB (Can be downloaded here

102

)

iv. Windows computer.

v. WinRar unzip software.
4. What You'll get:
By downloading the installation files, you will get the:

i. Sygic Navigation and Maps Premium Version 15.2.2 (Full and Cracked).

ii. Latest Pakistan Maps downloaded from Sygic's server and incorporated in the above mentioned cracked software (by myself).
5. Installation Instructions:
Please do exactly as prescribed

1. Download the required file from point (iii) of Para (3) above.

2. Unzip/UnRar the file using WinRar software.

3. In the unzipped folder, you will find 1 x installation file (
Syg1522crk.apk) and 1 x folder (Sygic).
4. Take a Micro SD card and format it in windows using the FAT32 file system.

5. Copy and paste both the installation file and the folder in to the main/root directory of the Micro SD card. (Please do not copy-paste the unzipped folder, instead, reach-in the unzipped folder and copy-paste both files directly onto the Micro SD card).

6. Insert the Micro SD card in the unit and navigate to the App drawer > Car Apps > Slide to the next screen > Settings > Wifi Tab:

Turn off Wifi.

7. N
avigate to the App drawer > Apps > ES File Explorer (Pre-installed). In the left hand pane of ES File Explorer > press SD Card > you will now see the contents of SD card in the right hand pane. Press 'Syg1522crk.apk' and installation should start.

8. After the installation has finished, open the app. At this point, please note that the app is in Thai language, so we will change the language to English first. When the app is opened, press the Sygic icon on the left hand side upper corner > A drawer will come out from the left side of the screen. Press the 3rd button (Settings - might be in thai) > Settings menu will open > slide down and you will find 'language' written in english > Press 'Language' and change it to 'English (British)'.

9. Next Scroll above in the settings menu and under 'voice and notifications' > Press 'Voice' > and select 'English UK'.

10. Next scroll down in settings menu and under 'battery management' > Turn on 'Run in Background', then Press 'On external Power' > and select 'High Performance', Press 'On battery' > and select 'High performance'.
11. Go back to the drawer.......... Here you can see that all the Premium options are unlocked, i.e.,

i. HUD (Head Unit Display)

ii. DashCam

iii. SOS

iv. Photo Navigation (Requires Internet connection)

v. Travel book (Automatically generates trip history)

vi. Work and Home etc.

12. Exit the app by pressing back/undo hard key on the unit repeatedly. Turn off the car keys to turn the navigation unit completely.

13. After 10 to 15 seconds, turn the unit back on and turn on the Sygic app. Press on the 'search/navigation bar' at the top of the screen. Dismiss any tips that will show up multiple times during the initial use. Type in your address, select the appropriate route out of 3 suggested routes, press 'navigate' on the upper right hand side corner and then press 'Start' on the upper right hand side corner.

The contacts tab also works. (It picks up all contacts from your phone book and Sygic will take you to yours contacts address as long as it is fed under the address field.
To cut it short.......... use it as you would use it normally and explore it. Do not try to update the software or any of the maps through internet. Updating through internet will result in entering the software in non-premium mode (Paid mode - expires after 7 days). I will provide the updated file as and when available at the Sygic store. The current Pakistan Map file is the latest version available officially. The Sygic app is itself build on May 2015.
This can be installed in any android phone as well. (I have tested it in my Samsung Galaxy Note 4 and Samsung Galaxy Note 10.1 Tablet - 2014 edition). You may however need to stop auto-update of this app after you install it on a phone/tablet.
I can upload latest maps (from Sygic's server) along with instructions on how to incorporate them in the app for any other country as well on request. Please do not bug me with excessive requests........ I will entertain individual requests as and when I get time to do so. Please be patient.
A few shots of the app in action on Civic's Navigation unit.
Regards,

Dr. Tausif Ahmed

@ tausifs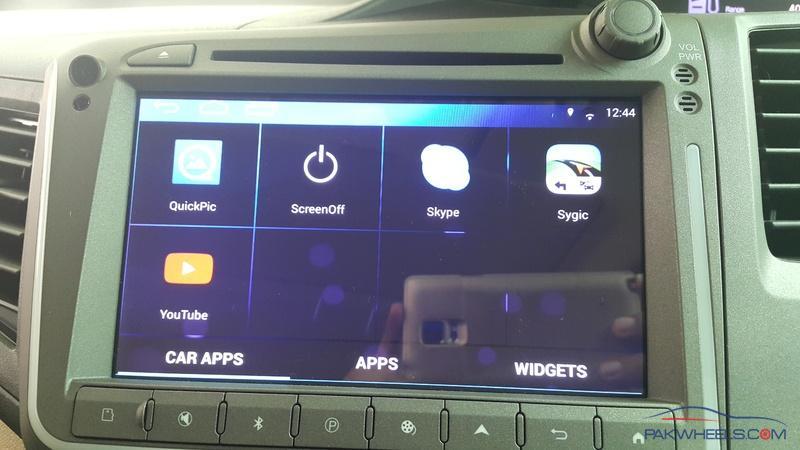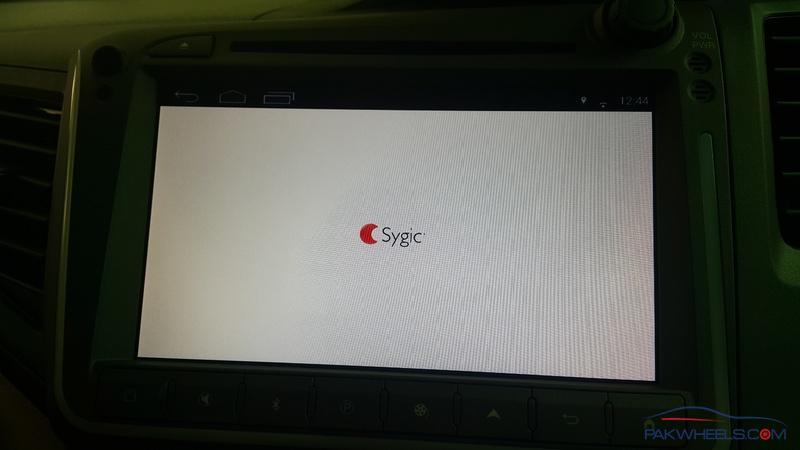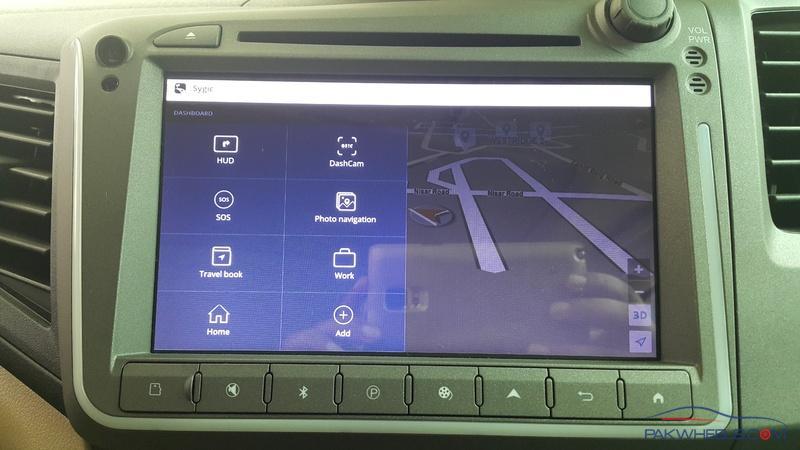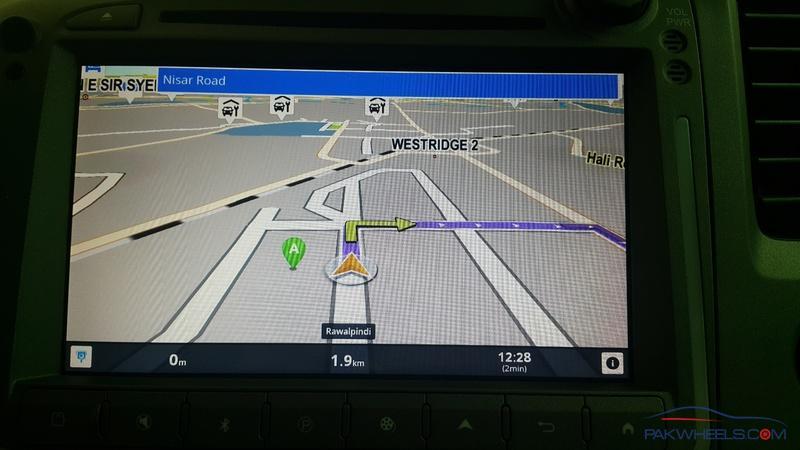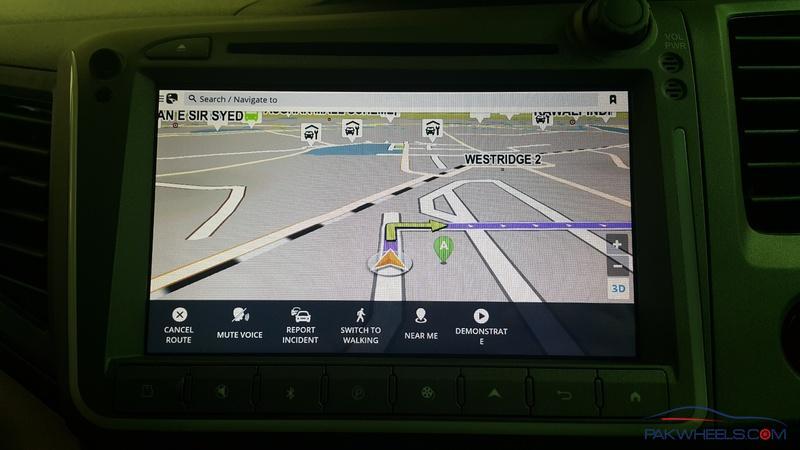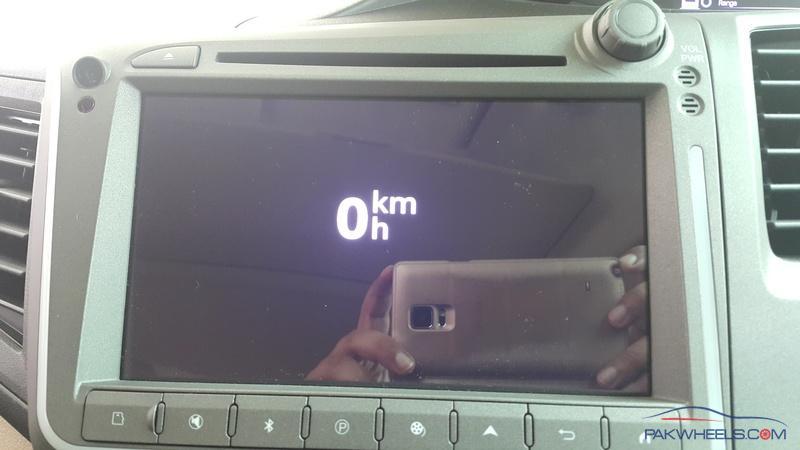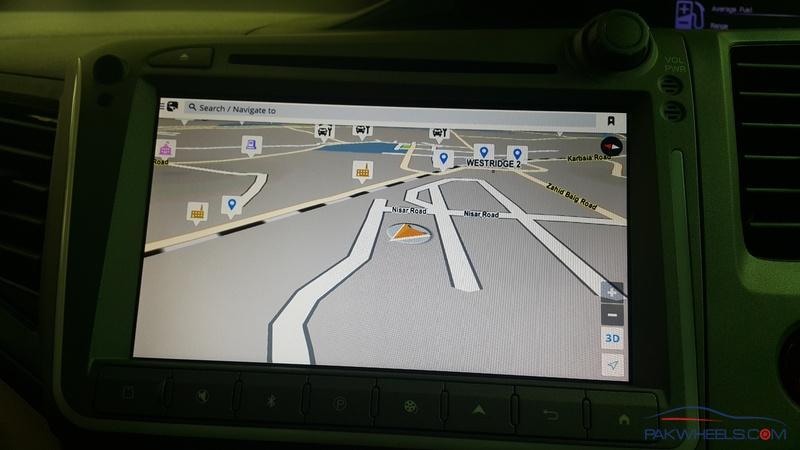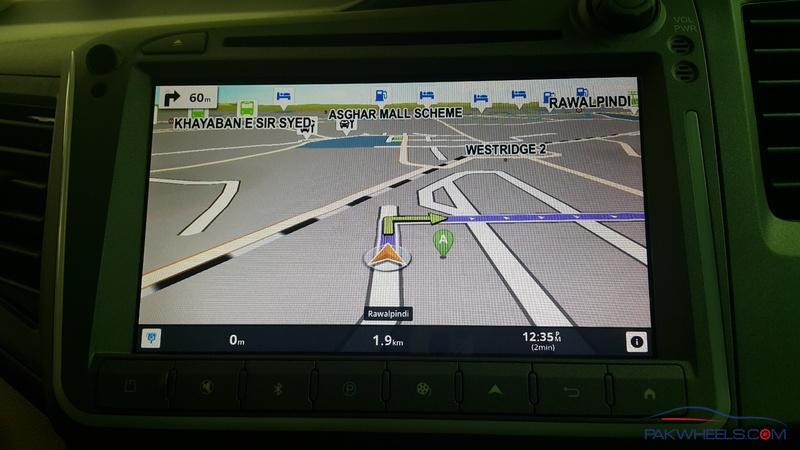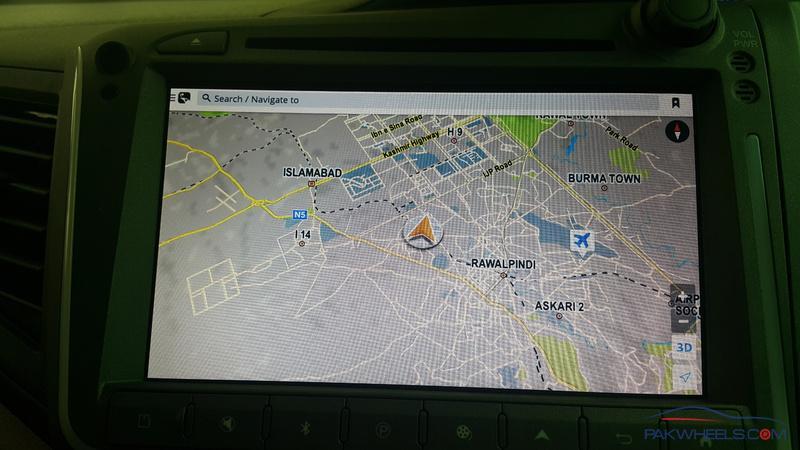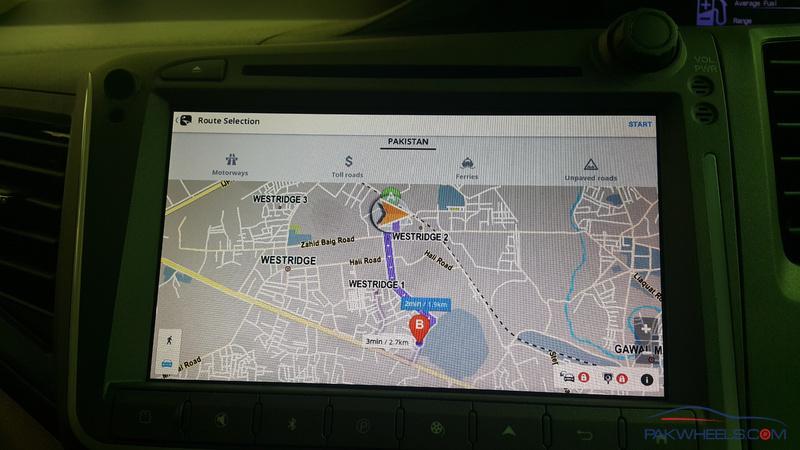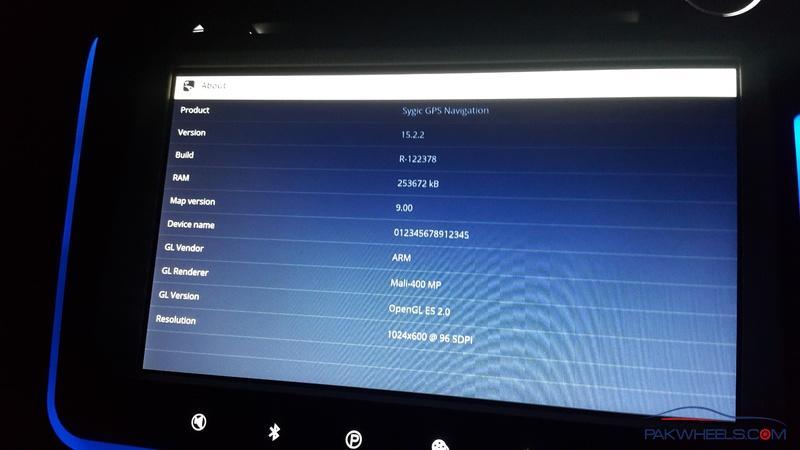 If you liked this post, Dont forget to BOOKMARK it for others as well. Please CLICK your favorite SOCIAL BOOKMARKING ELEMENT

:


Tweet